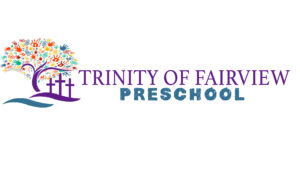 Enrollment for the
2021-2022 preschool year will begin April 1st!!!
Trinity of Fairview Preschool

. . . an exciting beginning to your child's education!
Classes Offered
Firecrackers ‣ 4 & 5 yr olds
(See more information about classes below.)
Trinity of Fairview Preschool provides a unique opportunity for your preschooler to experience an introduction into their education through a Christ-centered curriculum. The weekday preschool consists of a very structured Bible-based curriculum. Letters, numbers, manners, shapes, colors, etc. are also taught and reviewed frequently. This is all incorporated with a good amount of fun!
If you are interested in information about our preschool program, please contact Jennifer Hines at 628-1188 ext. 208, or email info@tofpreschool.org.
CRAFTS * MUSIC * SCIENCE * MATH * CENTERS * PROGRAMS * DEVOTIONS
Firecrackers – 4 & 5 year olds
Our Firecrackers class is either a 3 day, 4 day or 5 day class that focuses on preparing children for Kindergarten. Using Starfall curriculum to guide instruction, children learn Biblical themes, letters, numbers, patterns, good manners, working together with peers and much much more!
Sparklers is a great definition of our 3 year old program because it is full of energy and you can see the growth and light shining in each child! This class is taught in themes focusing on Biblical themes, Seasons, Holidays, animals, letters or various others exciting themes.
The Poppers class that we offer is a great option for beginning your child's education. In this class, children learn about working and sharing with friends and begin to learn about the structure of the classroom. Children learn through play as well as through focused table time, singing, and group carpet time.